"Redeemer CRC strives to be a fellowship of vibrant, harmonious, prayer-driven people, deeply rooted in Christ, who respond with excitement to Jesus' call to discipleship. We reach out to serve and share Christ with people from all walks of life, and invite and welcome them into Christian fellowship. We encourage worship and learning, the preaching of God's word, and the acceptance of Jesus Christ as the Redeemer of all creation."
"Mirroring Christ, Embracing All"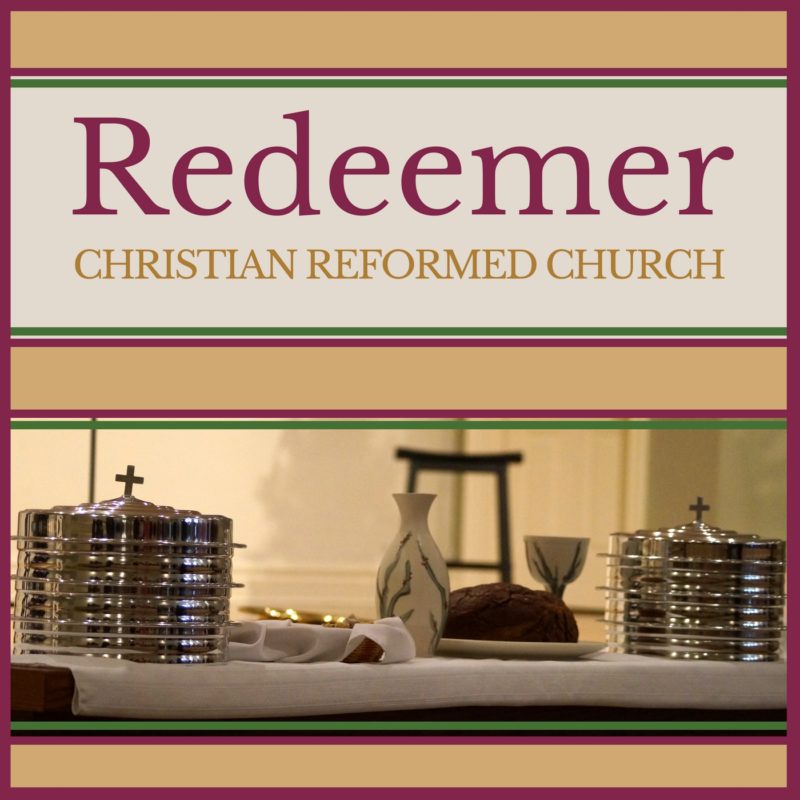 Morning Worship
Childcare is provided for children up to age 3 and Children's Worship time is provided for children age 3 through Grade 3.
5834 Blackwell Side Road
Sarnia, Ontario N7W 1A1 Canada
Dress Code
We want you to feel relaxed so please don't worry about what you wear. We have a casual dress code, in a caring atmosphere.
Giving
A voluntary offering is taken during the service for various causes. If you are a visitor we encourage you to pass the offering plate by; our church is financially supported by the faithful giving of the members and friends who consider Redeemer their home church.
Worship Style
Redeemer is made up of friendly, celebrative people who praise and worship God wholeheartedly. That's why we stand, sing, clap, raise our hands and sometimes close our eyes during worship. We have services where everyone, children especially, are encouraged to play their own instruments during the singing. Please feel free to join in at whatever level you are comfortable.
Nursery
Childcare is provided during our morning worship service for children age 0 to 2 years.
Children's Worship
Halfway through the service children aged 3 to grade 3 are invited to attend children's worship. They meet for a time of Bible stories, songs, and crafts.
Fellowship
Following the morning service coffee, tea and juice is provided and you are invited to stay for a time of fellowship so we can get to know you. At regular intervals throughout the year we meet in people's homes for refreshments. The church has been divided into "Care Circles" groups to socialize, pray with each other and support each other. We invite our visitors to join a group.
The Christian Reformed Church in North America
Christian
We call ourselves Christian because we belong to Jesus Christ and want to be his followers.
Reformed
We are Reformed because we're a branch of the Protestant church that follows the teachings of 16th-century reformer John Calvin, who struggled to return Christianity to its biblical roots.
Church
We are a Church because God has called us to be a fellowship of his people in the world. Reformed Christians are a small part of a much larger body of believers who love and serve Jesus Christ.